Query Filters
Query Filters are used to filter out specific data in a database. The data can be filtered by adding and deleting a filters.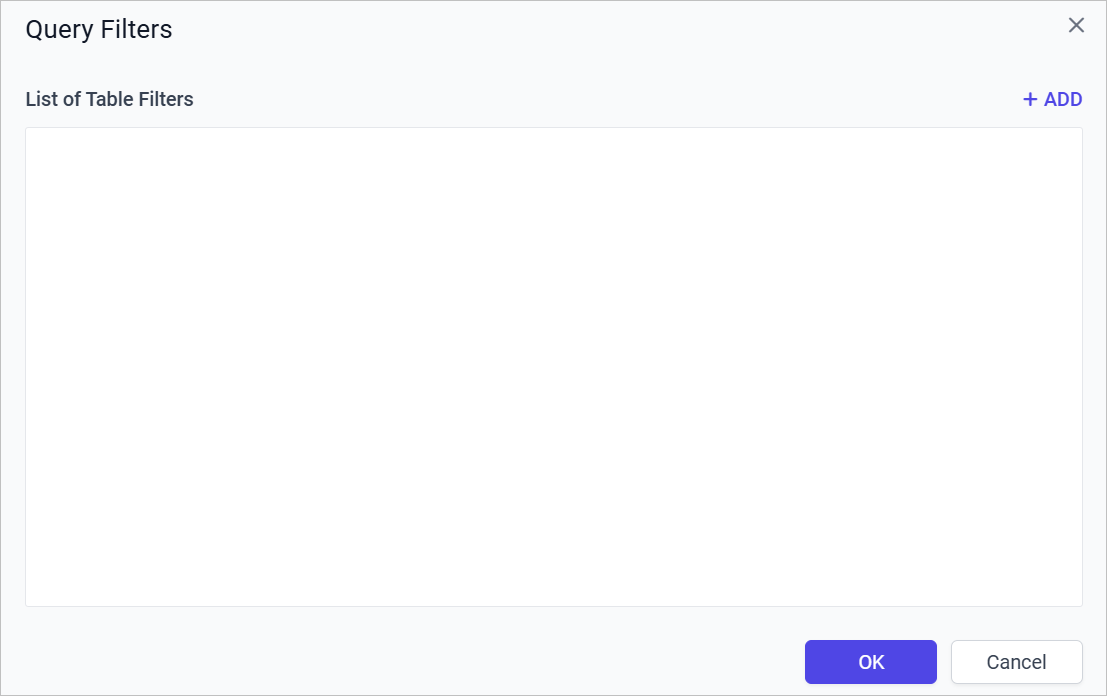 Add filters
To add a filter, Click on the Add icon.

Dataset fields are listed in the first drop-down list, choose the necessary field from the drop-down list.

Operator types are listed in the second drop-down list.

In the Value, enter the value to be filtered in the dataset fields.

Click on Include as parameter checkbox, will include the query parameters.

Click on Add icon again to add the second row. You can see a dropdown on the top of the second row

Choose AND or OR condition from the dropdown and with that you can filter out data based on the query condition

To add multiple filters, follow steps 1 - 5.

Click OK and select Execute icon as shown below to view the filtered data based on the condition in the data preview.

When save the dataset, the query parameter will automatically included in report parameter as shown below.
Remove Filters
Click Delete icon in the right corner to remove the respective filters.