Create Multiple-Column Report
Multiple column report displays data in multiple sets of columns across the page. On report print action, prints adjacent columns until there is no free space left on a page. You cannot design a report which has a multi-column layout on the top half of the report, and a table layout on the bottom half of the report.
Properties
Open or create a table report,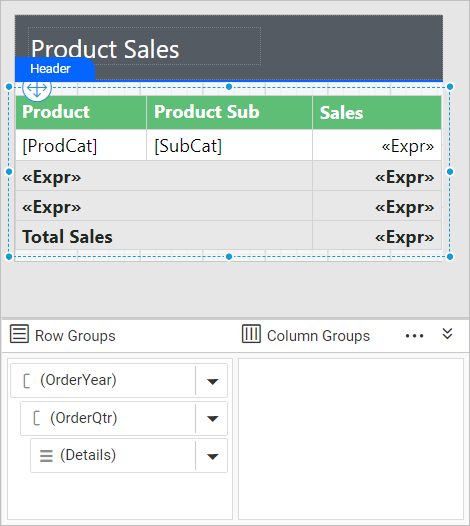 Now, open the Report Properties in the properties panel by focusing the mouse pointer outside of the design area. Multi-column properties are listed under the Page Column category in the properties list.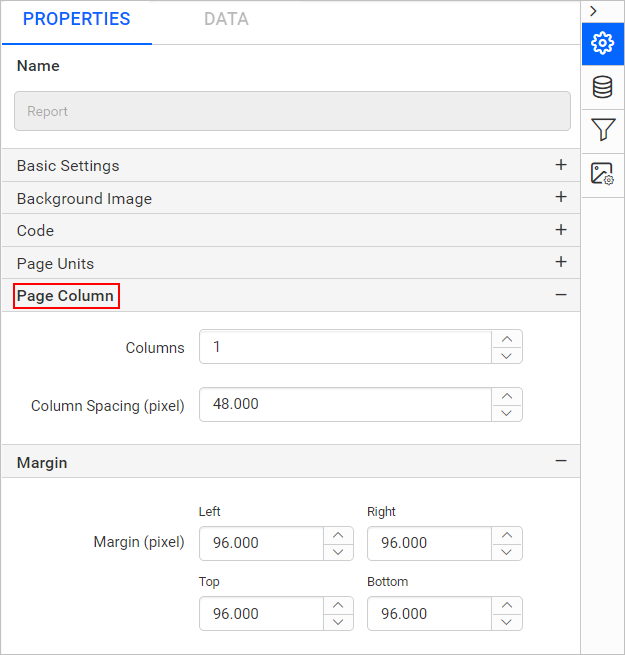 In Columns property, provide the number of columns in the report.
In Column Spacing property, type the width of the space between columns.
Then set the required Margin and Paper Size properties.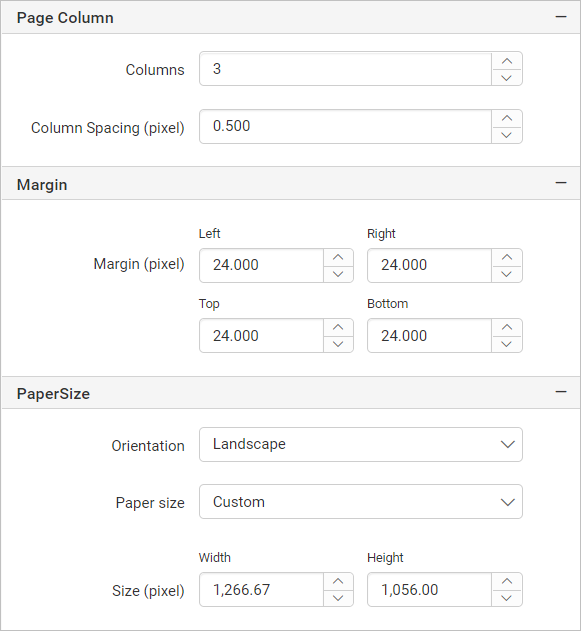 Preview
Click on the Preview button, now the report preview will be displayed as a single column. To view the table in multi-column layout, click Print Layout option in Report Viewer toolbar.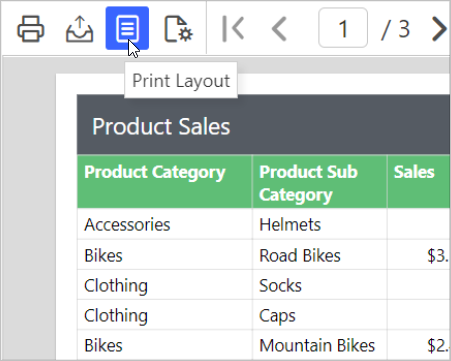 In export actions such as HTML, Excel, Word, and CSV, a multi-column layout is displayed as a single column. Only PDF and Power Point rendering formats displays data in multiple columns.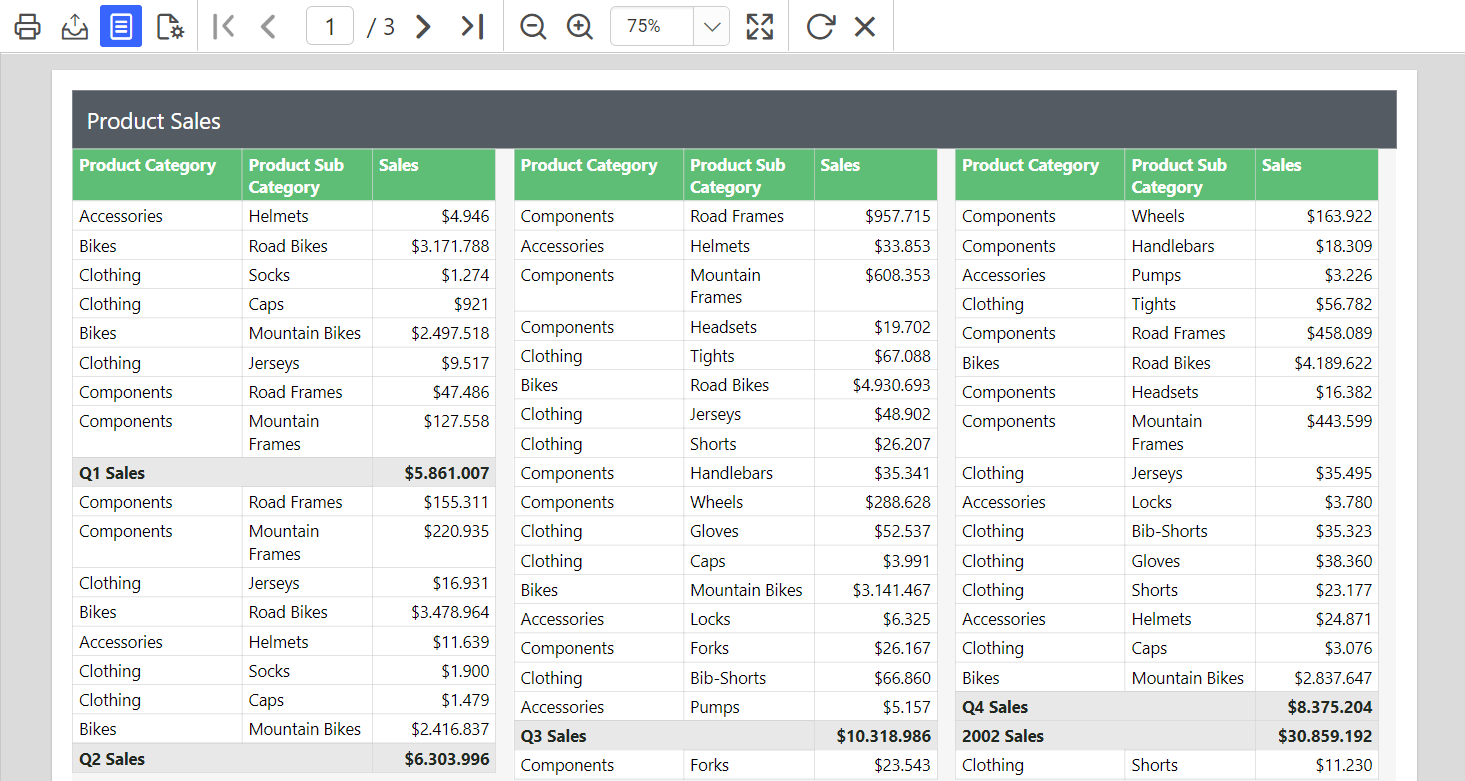 Download the above report design from link