Download Report from Report Server
This section explains about how to download report from the Bold Reports On-Premise and share with other users.
Click the Actions button in the Reports grid context menu and click Download Report to download the Report in .rdl format.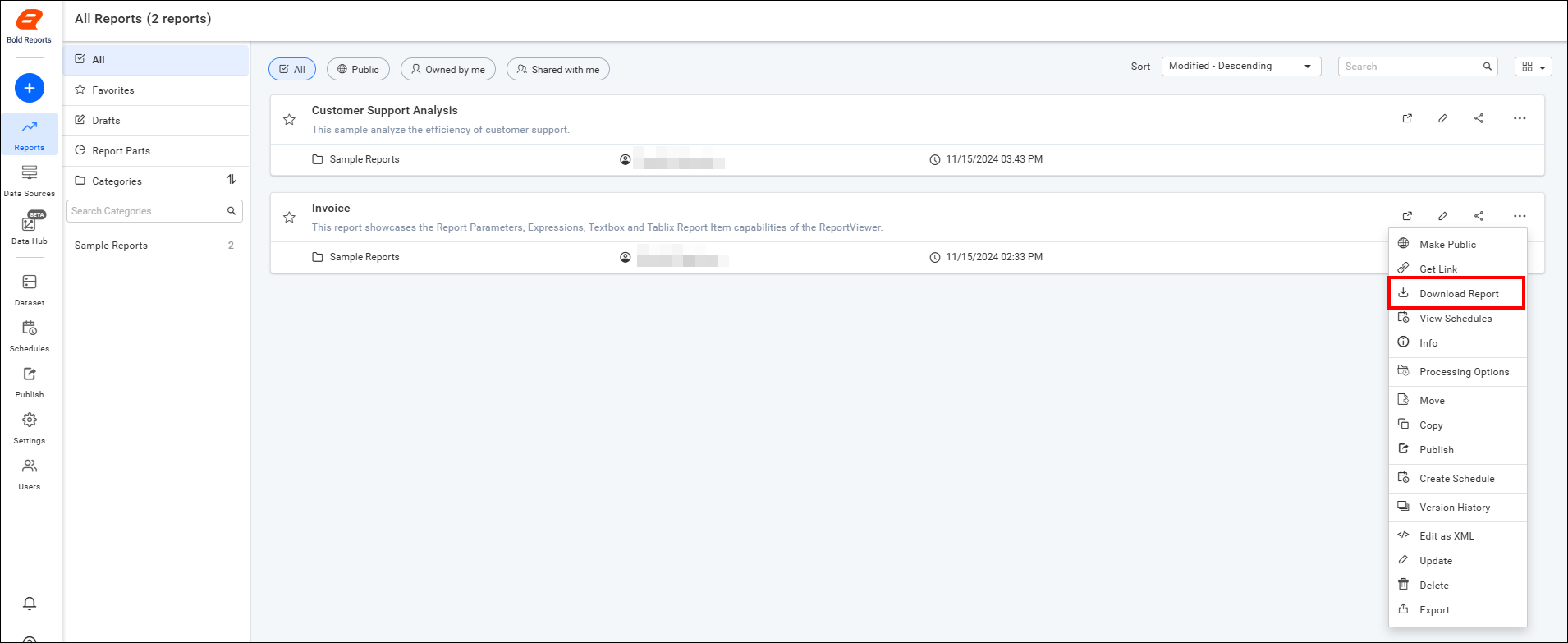 This option is available on Bold Reports On-Premise Edition from 2.2.28 version.