Email Settings
The Report Server includes an email delivery settings to perform the following operations:
Account activation: Sends user account activation email.
Forgot password: Sends request links to reset the password when users forget the password.
Reset password: Sends links to reset the password.
Schedule and deliver reports: Sends the exported report to the scheduled recipients.
The email delivery works with the SMTP mail server technology.
The Report Server email delivery extension is not configured by default.
To configure the email settings, click the setting option in the Report Server left-side panel and navigate to the Email tab as shown in the following image.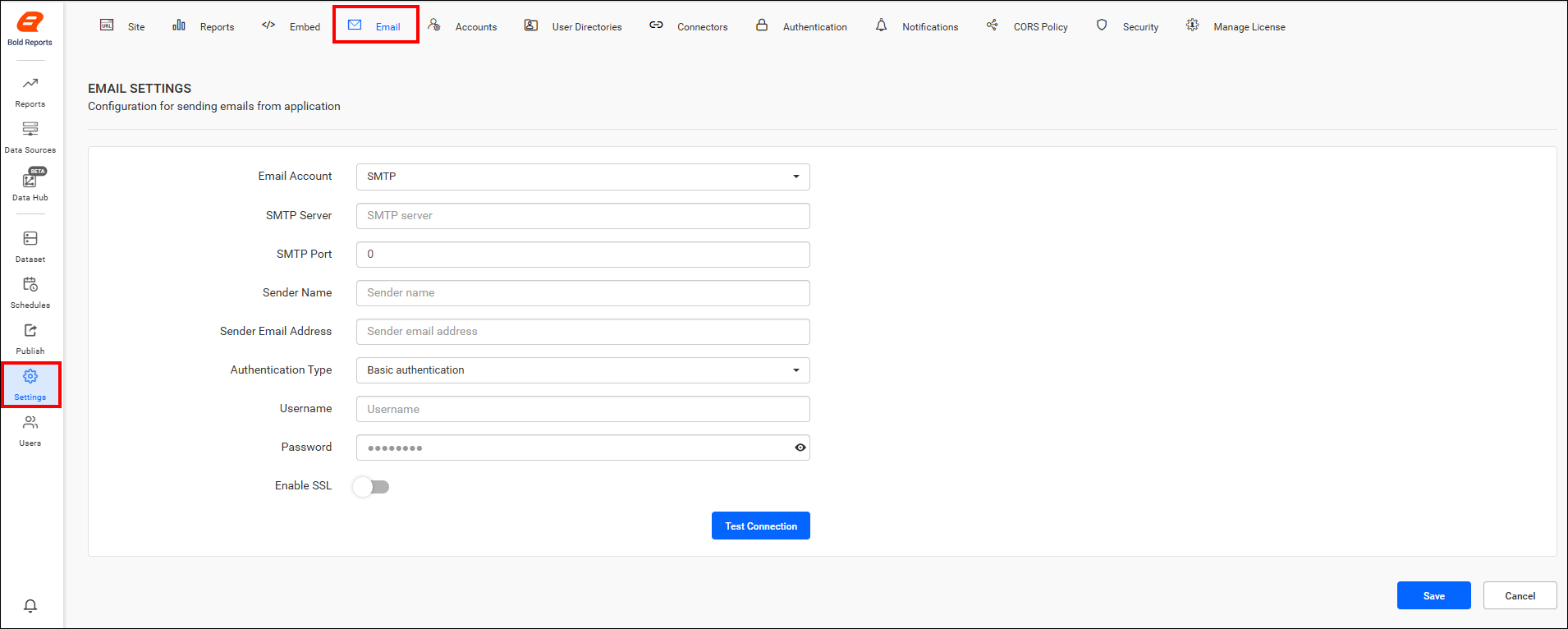 The following SMTP details are required to send email from the Report Server:
SMTP server: Specifies the remote SMTP server or forwarder.
SMTP port: Configures for port 25.
Sender name: Sets the value that appears in the From: line of an email message.
Sender email: Sets the value of the sender email.
Authentication type: Specifies the connection of the Report Server connects with the remote SMTP Server.
Password: Specifies the password to connect to the SMTP Server.
SSL: Specifies whether the SmtpClient uses Secure Sockets Layer (SSL) to encrypt the connection.